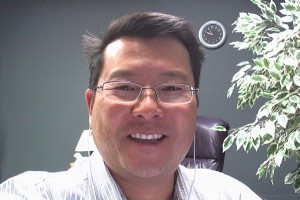 For over 20 years, Byron has coached clients and employees to achieve higher and higher results both in business and their personal lives. He has studied hypnotherapy with the Orca Institute under Sheldon Bilsker as well as the American Pacific University under Tad James. Byron is a Master Practitioner of Neuro Linguistic Programming. He is also a Certified Hypnotherapy Instructor with the Orca Institute and a founding board member of the International Association of Counselling Hypnotherapists. Byron has completed rigorous studies with Dr. Mike Mandel focusing on current technologies in hypnotherapy and NLP.
You can find more info about Byron on his website. Click here to go to: byronmiki.com
During the 1990's Byron was a coach with the Anthony Robbins Company and traveled to many parts of the United States supporting the Anthony Robbins Live Event programs.
Byron has a Bachelor of Arts Degree majoring in Anthropology and Economics from the University of Toronto. He has Post Graduate Certificates in Marketing Management and Advertising Communications from Ryerson Polytechnical University as well as a Diploma in Computer Programming and Systems Analysis.